Why are People in Costa Rica so Happy?
Costa Rica ranks #1 in Latin America and #15 out of 156 nations in the most recent World Happiness Report. So, if you are yearning for some good vibes right about now, start planning a visit to Costa Rica.
Costa Rica has also long been known as a safe and peaceful country. It currently ranks #1 in Latin America in the most recent Global Peace Index. It is also a country where soccer is king. Costa Ricans celebrate the wins of their favorite teams by waving flags out the window and honking their horns! 6 Ways To Have An Authentic Soccer Experience In Costa Rica
High life expectancy and literacy rate
Costa Rica abolished its army in 1948 and reallocated their military funds to create a high quality hospital and health care system and to provide free primary and secondary education to its population. This has led to a high life expectancy of 80 years and a literacy rate of 97.8%.
Oldest democracy in Latin America
After two and a half centuries as a Spanish colony, Costa Rica declared its independence from Spain in 1821. Since then, Costa Rica has enjoyed the stability of an uninterrupted democratic government. Although it still maintains a large agricultural sector, it has expanded to include strong technology and tourism industries.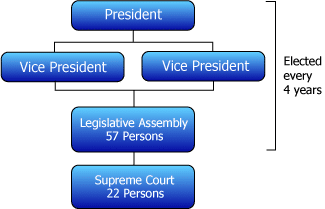 You will love the food in Costa Rica!
Your team will get to try delicious variations of dishes that include chicken, beef, fish, rice, beans, potatoes, and vegetables. Also, juicy pineapples, watermelons, bananas, and mangos are available around every corner! Try more exotic tropical fruits too such as cas, papaya, guayabas, and passion fruit! Coffee is grown all over the country and most Costa Ricans drink it every day; it has been officially declared a Costa Rican National Symbol. International food is also common and you can easily find Chinese, Italian, Greek, Mexican, American food and more! Read more about Superfoods for your team in Costa Rica!